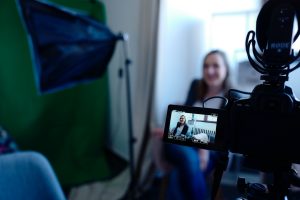 Perspectives and Experiences of Digital Storytelling
Here is a list of the BIG IDEAS covered in my vlog:
What role does digital storytelling have in our math and science curriculum and course work?
Does the type of digital storytelling tool matter?
Does this time distract from other learning, or IS THIS the learning? 
What does the public contract say?
How can I find a way to incorporate this?
Sources
Teaching Podcasting: A Curriculum Guide for Educators
https://www.npr.org/2018/11/15/662116901/teaching-podcasting-a-curriculum-guide-for-educators
Manitoba students last in Canada in science and math, second last in reading
https://www.cbc.ca/news/canada/manitoba/tests-manitoba-last-2018-1.5381388
O'Connell, Timothy & Dyment, Janet. (2014). 'I'm just not that comfortable with technology': student perceptions of and preferences for Web 2.0 technologies in reflective journals. Journal of Further and Higher Education. 40. 1-20. 10.1080/0309877X.2014.984594.